As a traveler taking the right pictures, capturing the memories in the perfect frame is as important as taking the right roads. And when you are juggling between what lens or camera to carry for your trip most of the times it leaves you in a dilemma. You plan your camera depending on the destinations right?
If you are off for an adventure trip you wouldn't plan to take a delicate camera as it might just get damaged during one of the sports.
Similarly when planning a water destination like a beach or island, you would like to take all precautions for making your camera waterproof where you don't have to worry about salt and sand left behind in your lens. Then there are some destinations and places you plan where you want to pack light and carry light. In those trips your heavy DSLR definitely doesn't make it to the bag pack. And in today's world of selfies you definitely cant think of mounting them to your selfie stick for sure!
So what you do in the absolute need of taking those photo shopped worthy pictures?
I would go guy a Go-Pro. Infact that's what I did! And here are some secrets that I discovered about it on my trips.
Size Does Matters!
Go Pro is as small a camera that can fit in your palm. At first it looked like a toy to me, one of those toy cameras you grow up playing with. It's so small that it can fit anywhere, in your tightest jeans or jacket. So when you planning a minimalism trip, this is going to be your best friend for sure. It is one of my essentials that is always packed into my bag, while I keep globetrotting around the world 365 days. It's so small, smaller than your travel journals or rather say 1/4th the size of your passport!
For those impromptu water dives!
So this was basically the real deal why I actually considered buying a Go Pro. For one of my water adventures to Hidden Beach where I had to swim right in the Pacific Ocean, what could get better than to own a camera that could capture my story along the way! A Go Pro is good up to 131 feet (40 meters). And with the waterproof case you can get great captures as deep as 197 feet (60 meters). This is what a happy dive looks when you know you are posing right for the camera ahead!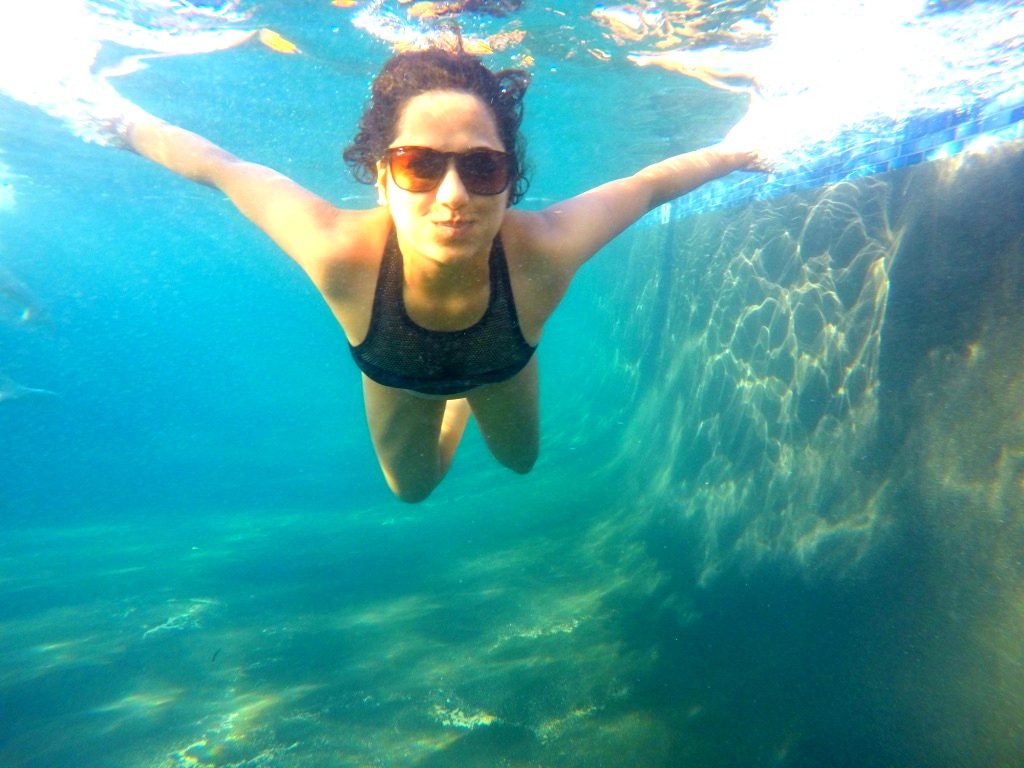 Capturing everything within a frame
 Most of the places a traveller like me visits, the beauty and landscapes are so brilliant you want to capture everything in a single frame. And no body does it better than a Go Pro. They have a fixed 170-degree lens, which can take magnificent wide-angle photos and videos. It captures almost everything that your eye can see at a single go. So when you trying to take a selfie with go pro be assured you wouldn't be missing out from the frame. Moreover it captures the images in a fish-eye effect. So even at short focal lengths great panoramic or hemispherical photos can be captured. Like I did with this one! A Wonder of the world so big, captured perfectly within a single frame!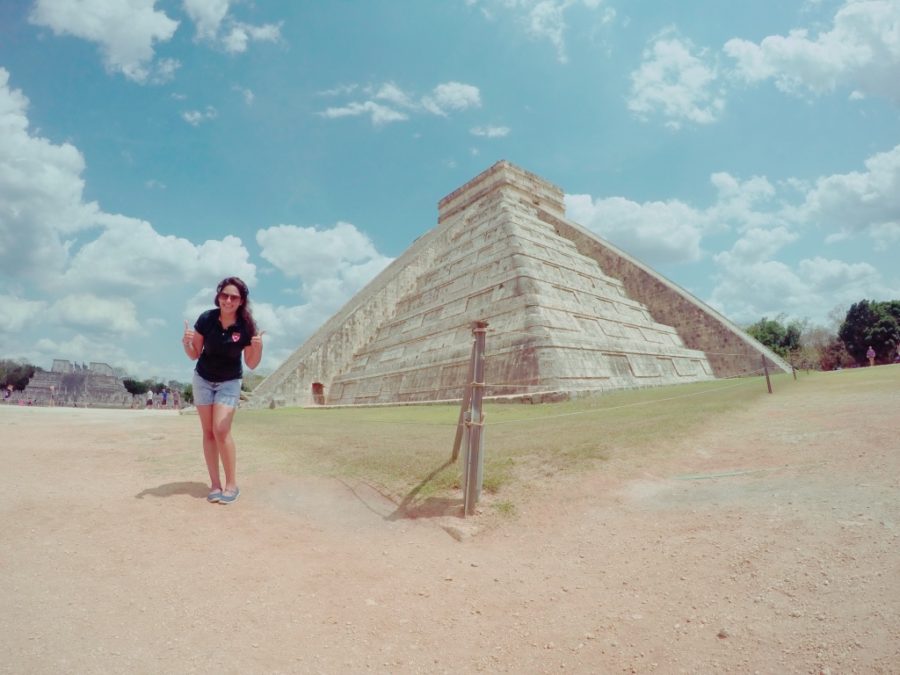 It comes with zillion types of selfie sticks (mounts)!
Based on the kind of adventure or photoshoot you heading out for, Go Pro come with all kinds of mounts, extensions for it. Name it and they have it sorted. You can wear your Go Pro on your head, chest, wrist, helmet or even mount it on your surf boards. This just gives you so much more freedom to take those amazing shots and captures while enjoying your adventure. Here's us trying to capture a lazy selfie shot by the beach with Go Pro.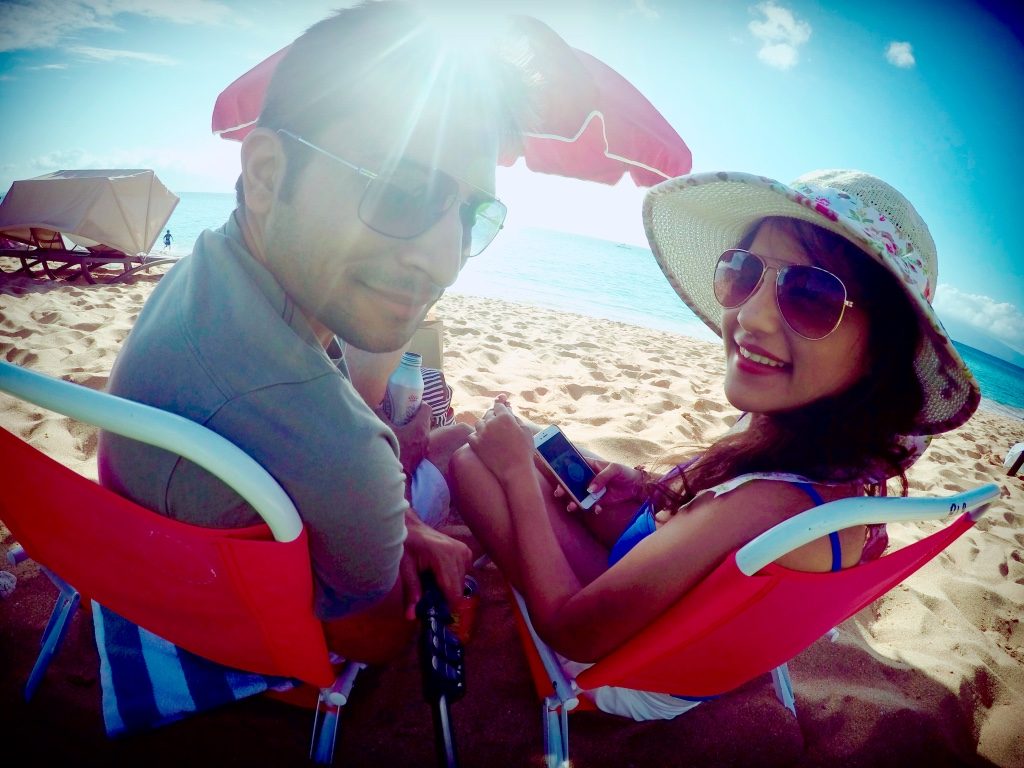 Connect, Save, Edit Wirelessly!
Being a photographer, photo filters are definitely your next best friend. And with just some wifi and connectivity, Go Pro lets you have access to your captures wirelessly. So you can click, connect, save and go on your photo-editing spree right from your phone. It's like a spontaneous solution for all those beautiful photos edits. The wifi range works up to 600 feet away, so while your GoPro is enjoying the adventure shoot, you can sit back relaxed gazing the amazing Go Pro shots.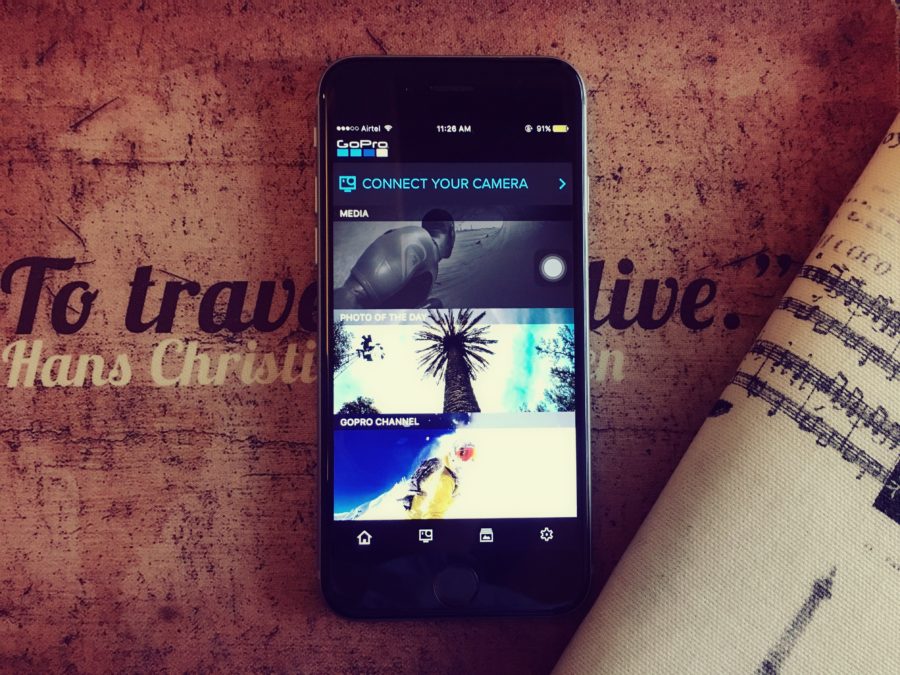 No blurry moments anymore
 When you are going on a burst mode or wanting to take many shots of the same frame, Go Pro can take upto 30 photos in a single burst shot. Also these shots are of extremely high quality and not blur at all.
It takes high quality videos too! This is how I got the perfect shot amidst the waves. Now you know the secret!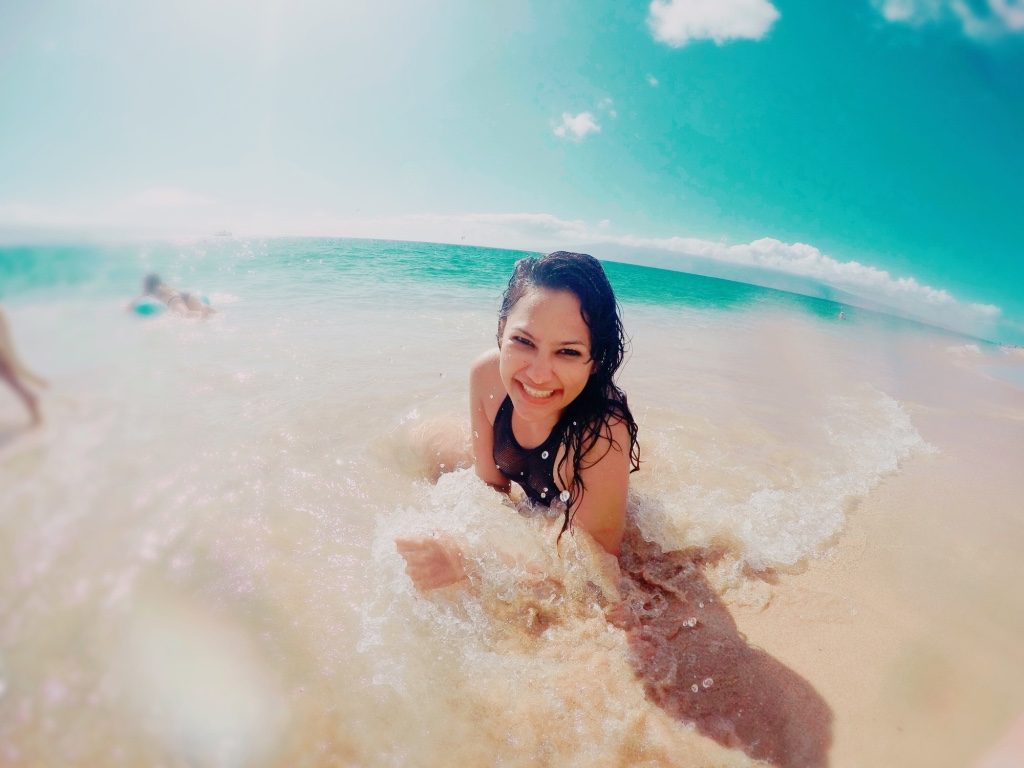 And I believe there is so much more to it than just these features, which I might keep exploring as I use my GoPro more! So when you are trying to capture memories which not everyone else experiences, why not capture it like no one else too!